Paws For The Cause
Virtual Walkathon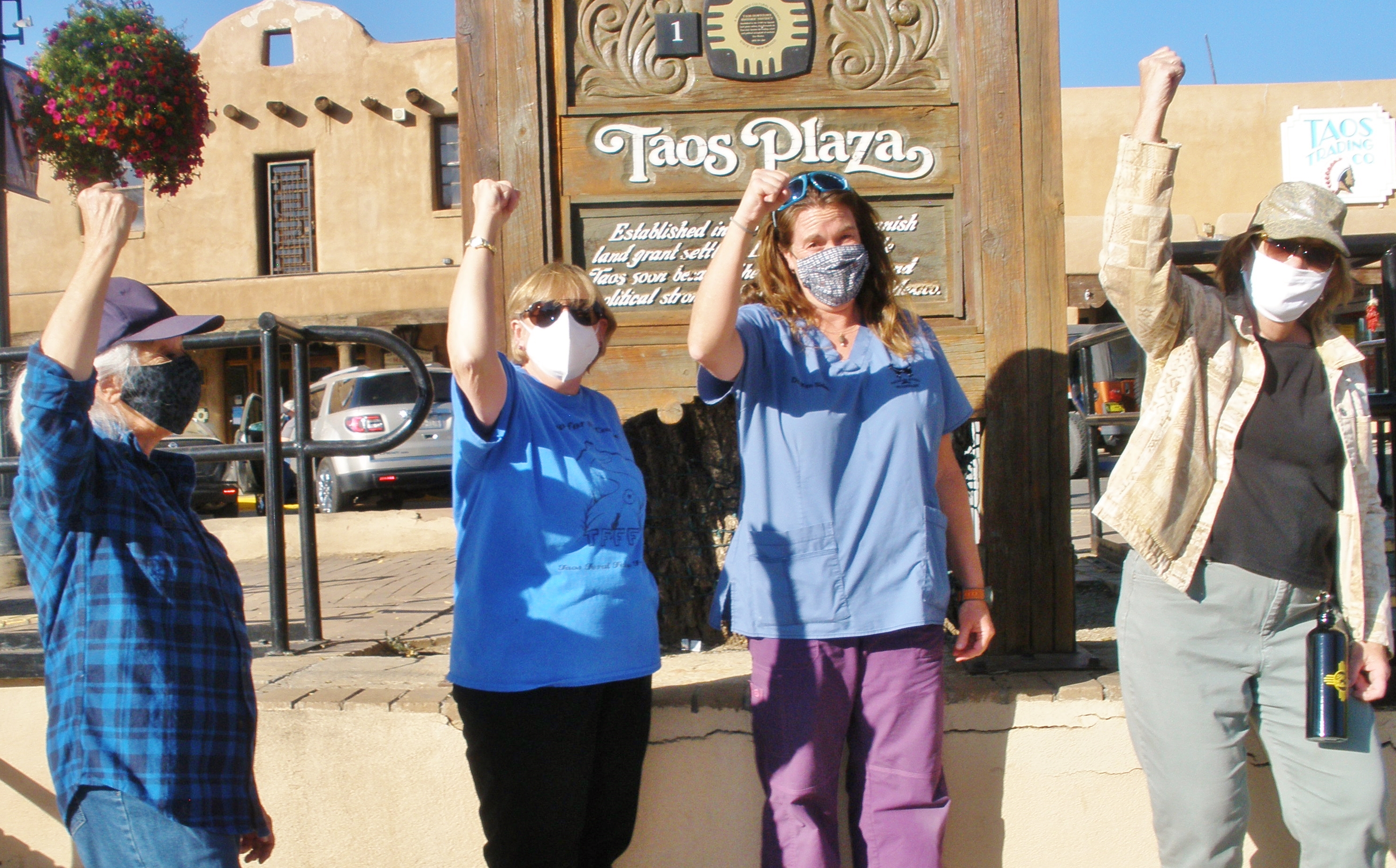 L - R: Susan Ammann, Leanne Mitchell of TFFF, Dr. Kim Sides, Sue Kelly

The Paws For The Cause Virtual Walkathon, the annual fundraiser for Taos Feral Feline Friends (TFFF), ended on December 21, 2020. Three walkers, Dr. Kim Sides of Salazar Road Veterinary Clinic , Susan Ammann of the Ammann Gallery and Sue Kelly of Acorn Graphics embarked on a 10,000 mile virtual tour around the nation from Taos Plaza to Key West, FL, then to Caribou, ME and Seattle, WA and San Diego, CA, and back to Taos Plaza. With each mile traveled representing one dollar in donations, the team raised over $29,000.
TFFF is extremely grateful for the support of the Taos community. In particular, we truly appreciate our business supporters including Gold Sponsors: Acorn Graphics, the Ammann Gallery, Embudo Valley Organics and our newest sponsor, the fabulous Super Groomers of Taos! This year's Silver Sponsors were: Iko's Auto Repair, Rio Grande Ace Hardware and the Taos News. A special thanks to our national corporate sponsor, IDEXX Laboratories, who has donated hundreds of Felv/FIV virus test kits to our charity.
According to Leanne Mitchell, President of TFFF, "We came very close to achieving our $30,000 walkathon goal despite significant challenges due to the pandemic. Due to safety concerns, we did not have our usual sign-up sheets around town and some of our regular business sponsors suffered closures and financial losses throughout the year. Given these strong headwinds, I am tremendously proud of how the community helped us 'walk that extra mile' on behalf of homeless cats."
The 2020 Virtual Walkathon Route
Please Support Our Business Partners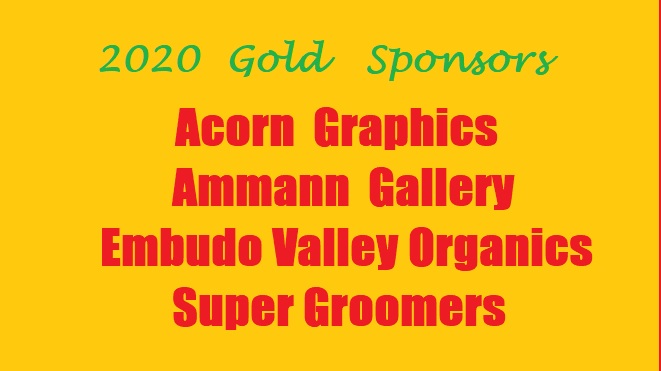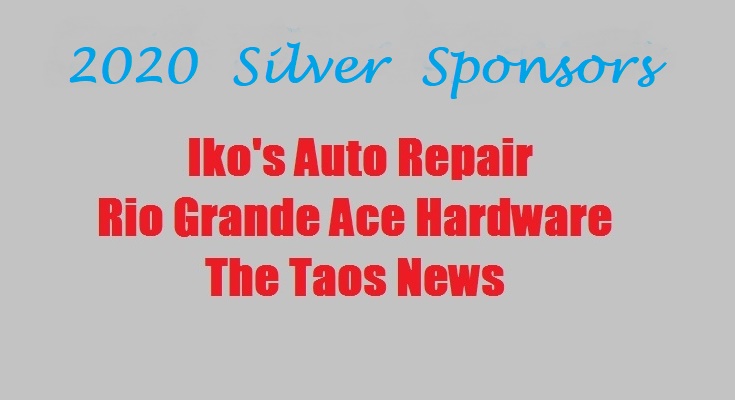 Paws For The Cause Photo Gallery

From 2020: Leanne and the team discussing the new walkathon route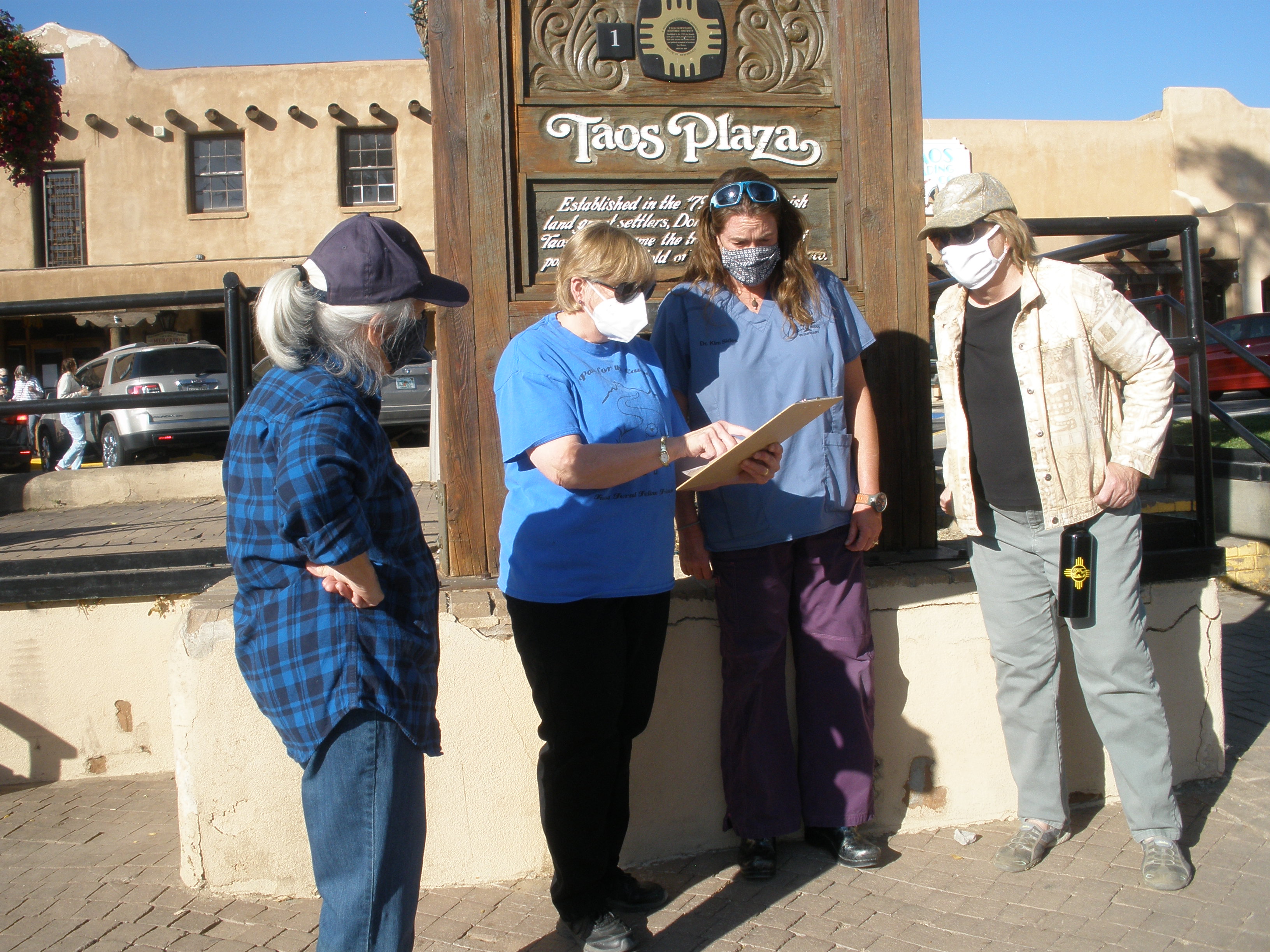 L - R: Susan Ammann, Leanne Mitchell, Dr. Kim Sides, Sue Kelly

From 2019: Leanne and the walkers show the way north to Alaska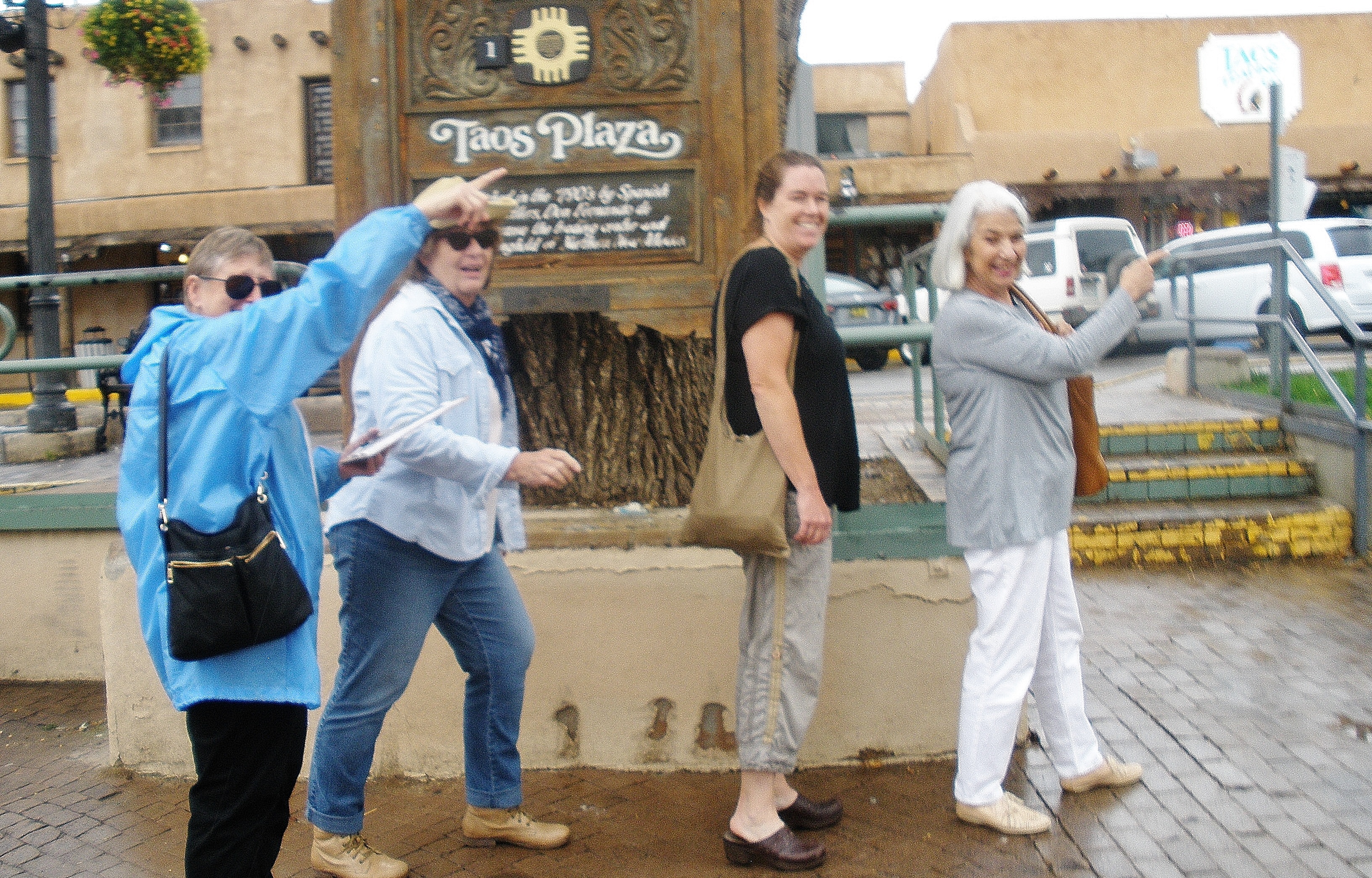 L - R: Leanne Mitchell, Sue Kelly, Dr. Kim Sides, Susan Ammann
From 2018: Discussing strategy with at the start of the first Virtual Walkathon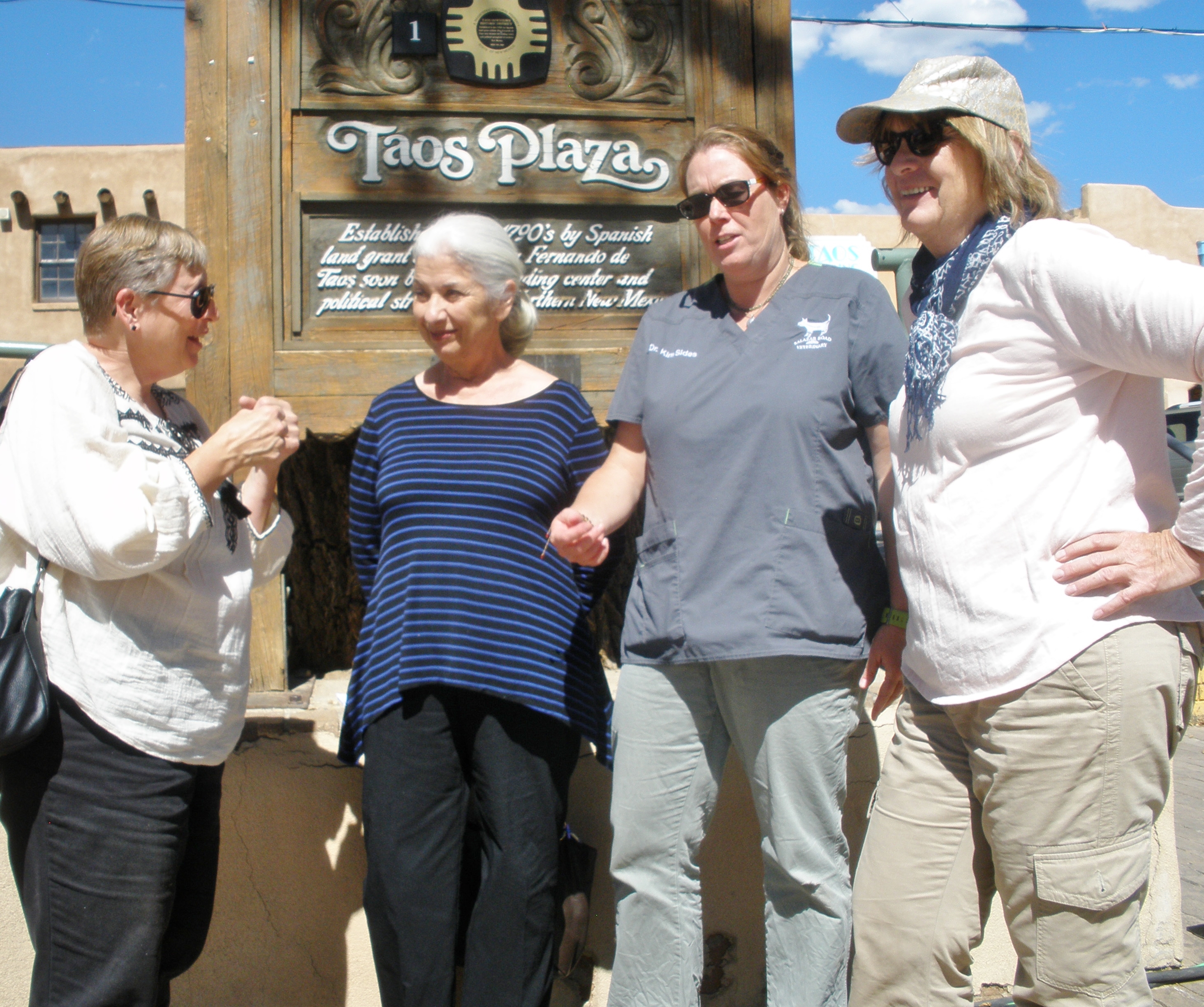 L -R: Leanne Mitchell, Susan Ammann, Dr. Kim Sides, Sue Kelly
Mish Rosete* (left) and Ben Mitchell**
*2007 - 2017 Walker **2005 - 2017 Walker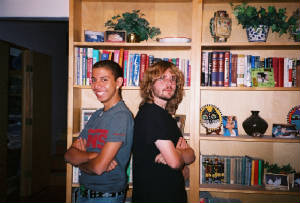 These two young men, friends since Taos High, trekked 648 miles to raise money for TFFF!
Dr. Kim Sides from the Salazar Road Veterinary Clinic
2012 - 2020 Walker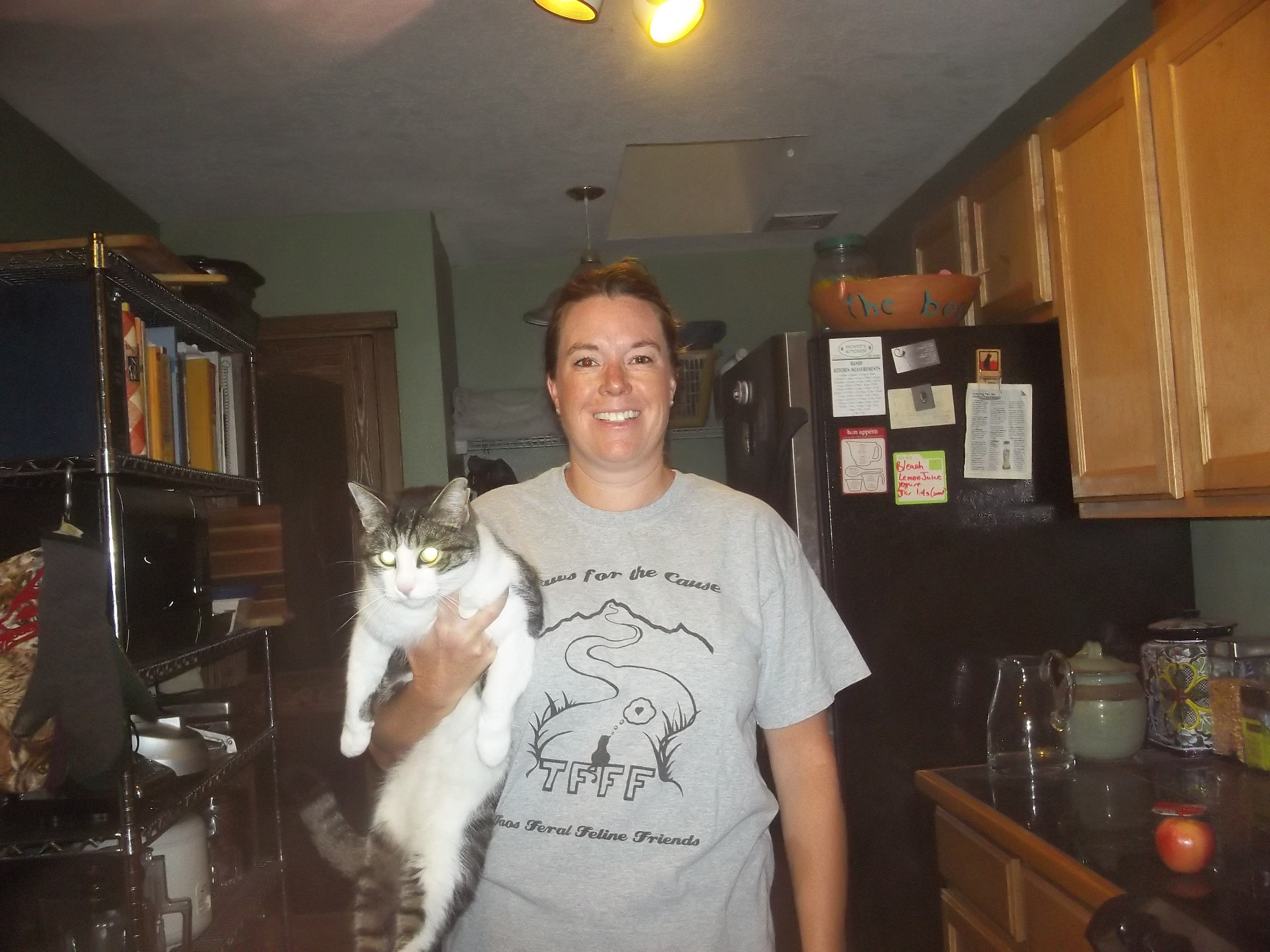 Dr. Kim Sides is owner of Salazar Road Veterinary Clinic in Taos. With a staff of four full time veterinarians, Dr. Sides manages the largest veterinary practice in Taos County. From the very start, Dr. Sides' dedication and generosity has been instrumental to making TFFF a success!
Marc Kaplan
2008 -2011 Walker
Marc Kaplan is a veteran and the former Marketing Director for Taos Mountain Casino.
After four long walks, Marc retired in 2012 and is currently resting his sore feet in Phoenix, AZ.
From 2009: Our three intrepid walkers, high up in the Taos Ski Valley, begin their journey.
Left to Right: Ben Mitchell, Marc Kaplan, Mish Rosete
From 2011: The walkers enjoy a well-deserved snack courtesy of the Taos Cow
in Arroyo Seco.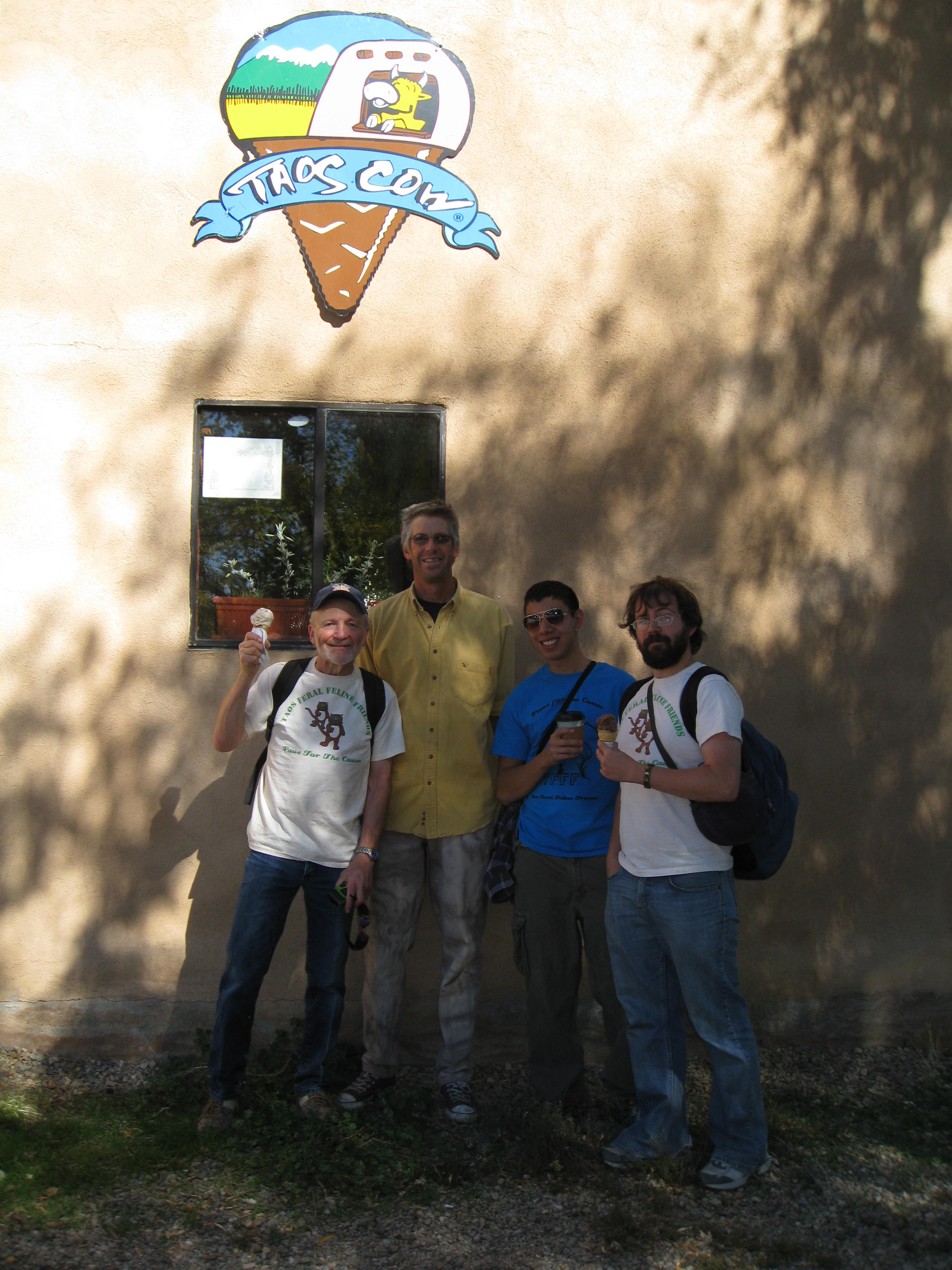 YUM! YUM!
From 2012: The walkers begin at Taos Ski Valley on a frosty October morning!